"One Training Session Per Week For 12 Weeks, Online Workout Routines, Custom Meal Plans And Phone Coaching Based On Your In-Session Training To Take With You On The

GO!

"
Workout With a Private Online Personal Trainer In Las Vegas!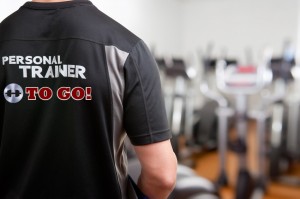 Las Vegas Online Personal Trainer "To Go" is the ultimate proven, online personal training solution, and includes the expertise of a Online Certified Personal Trainer, Certified Sports Nutritionist, and a Registered Dietitian. PerfectImage4life's Las Vegas Online Personal Trainer "To Go" utilizes the latest technology that allows you to perform your workout on your own schedule, at your leisure, no matter where you may be located. Our exclusive online fitness and personal training software includes everything you need to get an effective workout in a short amount of time even while on the road or in the comfort of your own home. The workouts are perfect for the frequent travel on the go or the busy professional that wants to make fitness a priority. All workouts can be done in a gym using equipment or in your hotel room or office using body weight and a variety of resistance bands. You will have access to your personal trainer through this online software as well as tracking tools, videos, tips and tricks, latest fitness news, and a variety of different online personal training workouts ranging from, fat burning circuits, Bathing suit workouts, toning your hips and thighs, wedding workout, yoga, Pilates, abs, glutes and much more!
Your Online Personal Training Program + Meal Plans + Online Tools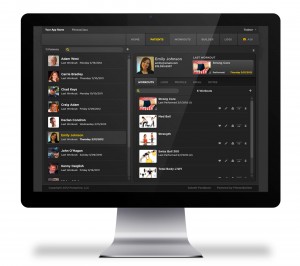 Online Personal Trainer "To Go" Program Details:
One PRIVATE training session per week with YOUR personal trainer.
Apply the workout 2-3 times during each week.
Learn a new workout routine in session each week.
When away from your personal trainer simply follow your routine online to complete your workouts.
60 minute private session each week for 12 weeks.
30 minute workouts 2-3 times per week on your own.
Begin at your unique fitness level and progress as you accomplish your goals.
Great for road warriors and business professionals.
Custom meal plans and private login access included.
Our Las Vegas Personal Trainers make working out FUN!
Through our innovative online meal planning program, workout application, and in-studio personal training sessions, PerfectImage4Life Fitness & Nutrition Coaching gives you every tool necessary to get in shape, stay in shape, and lead a long, healthy life! Workout on your own 2 times per week and work with a certified personal trainer in-studio for 1 session per week. Your workouts will be designed and monitored by a Certified Personal Trainer. Each week you will learn a new workout  routine & principles in studio and apply that routine on your own for the next 2 workouts while following along with your trainer, online, or through our apps on your smartphone. By doing this you are learning accountability and a consistent behavior that will stay with you long after your initial training period. Learning how to workout and eating the right foods to accomplish your goals is the perfect combination to seeing amazing results!
Print your daily workout and take it with you or use our Apps on your Smartphone!
 Each of your workouts include images, videos, audio coaching and text tips explaining how to perform all exercises correctly. You will have the option to view your workout on your Smartphone device or computer or simply print it, and take it with you!
[/tab]
[/tab] [/tabs]
---
Please Contact Us For More Information About This Program!
[contact-form-7 404 "Not Found"]