Welcome To PerfectImage4Life Fitness & Nutrition!
"Anyone can have a personal training certification or amazing credentials, that does not mean that they have the patience, personality, knowledge and true desire to help you accomplish your specific goals!"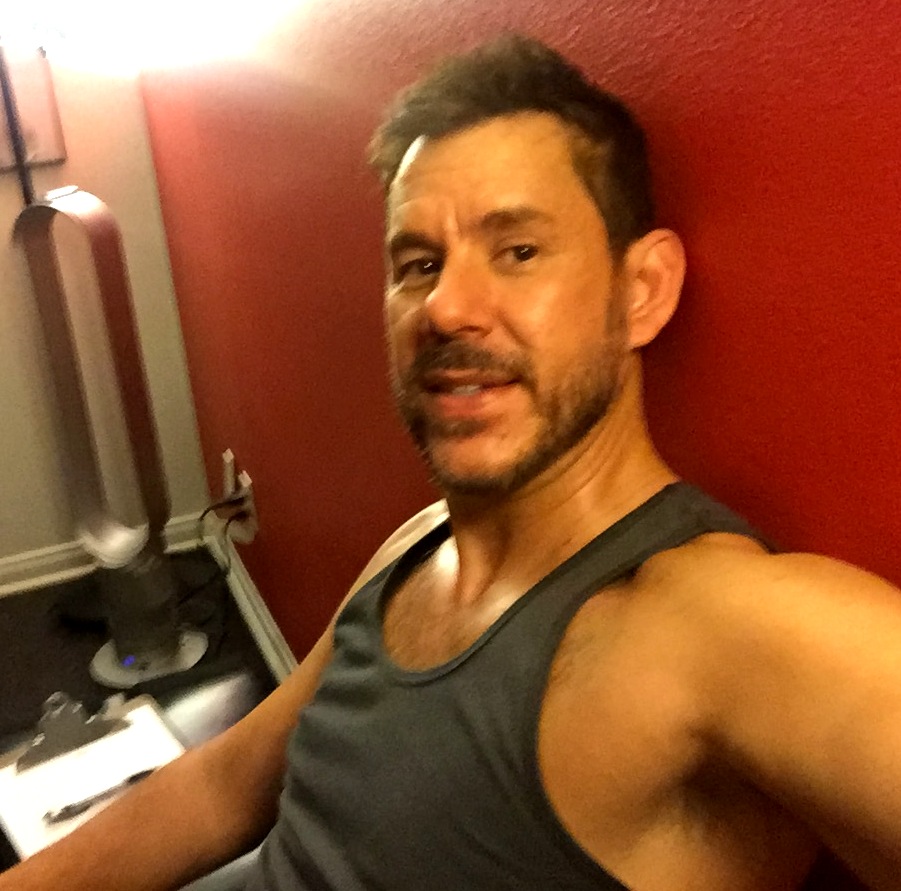 Mark Lani CAPT, CSN
Las Vegas Personal Trainer & Sports Nutritionist Mark Lani is the owner & creator of PI4L Fitness and Nutrition Coaching located in Las Vegas, Peccole Ranch, Summerlin, Spring Valley, NV. Mark Lani is Certified by the National Endurance Sports Trainers Association In Advanced Personal Training as well as Sports Nutrition. At PerfectImage4Life Fitness & Nutrition Coaching our team of fitness and nutrition professionals have been helping people just like you, achieve their health and fitness goals for 14+ years and we truly love what we do! We have a true passion for health and fitness and that passion always starts with you, our private client!
"Hello, Las Vegas Personal Trainer & Sports Nutritionist Mark Lani here, I wanted to take a minute to introduce myself and tell you a bit about me and my true passion in life. "Helping you become the best version of yourself"  I have worked for several athletic clubs in my fitness career including Lifestyle 2000, 24 Hour Fitness, Las Vegas Athletic Clubs, etc. I have had the opportunity to manage personal trainers in the big box gyms and on the nutrition side I worked as a Centre Director for Jenny Craig and have over 20 years experience in meal planning for long-term weight management. But something didn't feel right training in the big gyms and athletic clubs. The vibe wasn't right, it wasn't personal enough for me, the high stress environment and meat market atmosphere didn't set the stage for an effective, complete, and timely workout. I did have fun training my clients in the gym but it was time to get serious about this business and truly help people better themselves!  I decided to take my personal training & nutrition coaching practice into a private studio home setting, away from the busy gym life where I could devote more time and attention to each of my private clients, avoiding the stress and drama of a traditional athletic club. My clients have shared with me that they feel more comfortable working out privately and they are happy to find a personal trainer in Las Vegas that works with them one-on-one in a private home atmosphere. Working out in front of everyone can be embarrassing and uncomfortable, and down right terrifying! I have been there, and that is one of the main reasons I took my business into a private setting…  I truly know that feeling. At one time or another we are all intimidated by fitness and nutrition. weather it all started in gym class in school or in your adult life at a busy athletic club with all the meat heads that workout there, as well as the stress of the unknown. Who needs all that attitude and drama? I sure didn't ….and neither do you! By training my clients privately for the past 14+ years I have developed a step-by-step, level based program that is efficient, complete, and produces amazing results!  Come join our PI4L Fitness & Nutrition family."
Dave Purdy is a personal trainer at PI4L Fitness who has been working in the healthcare field for almost 20 years.  Dave joined PerfectImage4life Private Fitness Training & Nutrition Coaching in Las Vegas, Peccole Ranch, Summerlin, Spring Valley, NV in the summer of 2013! Dave is  here to help you achieve your fitness and nutrition goals. The first step begins with you! There are two types of trainers, The Gym Trainer and The Private Trainer, so what is the difference? All personal trainers start out at a gym or athletic club and they are what you call a "gym trainer" then there are the personal trainers that have graduated past that and have unique programs that do not require a big gym name backing them to succeed. They are referred to as "fitness professionals". Most gym trainers are beginners, not all, but most and do not have several years of experience or the ability to prescribe or create effective and proven workout prescriptions. Once again, we all started out there. Just because a trainer may have a great body doesn't necessarily mean that he or she has the ability to develop an exercise and nutrition program that will work for you and your specific needs. This not only requires an advanced personal training certification but also years of experience working with several types of people!  At PerfectImage4life Fitness & Nutrition Coaching we absolutely love what we do and have a true passion for health and fitness and that passion starts with you, our client! Our your our next success story?