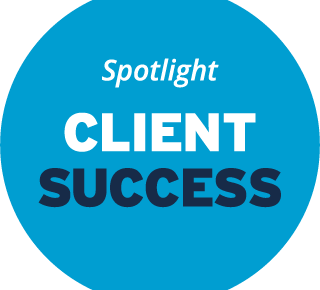 PI4L Client Spotlight!
I met Mark Lani in November, 2015. I was at the lowest point in my emotional life and my physical self reflected my depression. Mark's Body & Nutrition Assessment was in-depth and thorough. I felt as though I could be completely honest about my eating habits, my exercise habits (which were non-existent) and my emotional dependence upon food. He listened and never judged. He was incredibly encouraging and I knew he would make a profound difference in my life.
That night I committed to six months of training and nutrition guidance. It was the first time in a long time that I invested in myself. I was, admittedly, terrified.
Our first workout was challenging but so rewarding. Mark is very encouraging and so kind. He pushed me to my limit but never let me feel like a failure. He makes you laugh and you really start to have fun.
"I am only two months into my six month journey and I feel like a new woman. I've lost two dress sizes, several inches and you can see my muscles evolving. I have energy! I can play with my three year old and I no longer lose my breath. People have noticed my drastic improvements and they all want to know my secret. Mark is the secret"
I am so fortunate to have him in my life. He is not only my trainer, he has become one of my closest friends.
This is the first year, perhaps ever, that I am actually looking forward to bikini season!! I cannot wait to see the end result and I encourage everyone to take that terrifying first step. You will not regret a minute you spend with this man!