"Working Privately One-On-One With Seniors Over 55 Years Of Age In The Areas Of Strength Training, Golf Fitness, Cardiovascular Activities, Nutrition Coaching And Custom Meal

Planning

."
Las Vegas Private Personal Fitness Training Program For Seniors: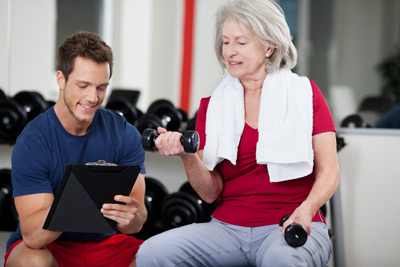 As a certified advanced personal trainer and Senior Fitness Program Specialist we work privately one-on-one with aging seniors over 55 years of age in the areas of strength training, cardiovascular activities, golf fitness and conditioning, nutrition coaching and custom meal planning. Your private Las Vegas personal trainer will incorporate exercise modifications and strength training that prevents muscle deterioration, improves bone and muscle strength and boosts your quality of life and so much more! We specialize in private one-on-one personal training, in a private in-home studio, away from the busy gym atmosphere working with you privately to accomplish one goal at a time. We believe that one-on-one personal training combined with meal planning, and nutrition coaching is a complete solution and far surpasses boot-camps and group fitness classes that only offer a fitness component. If you are a senior citizen looking for a one-on-one VIP personal training experience to improve your golf game or accomplish your specific goals, you have come to the right place! we offer two unique personal training programs, 12 Weeks To A New You and The Engineering4Life™ Senior Fitness Personal Training & Meal Planning Program. If you should have any question please feel free to contact a Las Vegas Personal Trainer  by phone at 702-341-6052 or contact us!

The Importance Of Senior Fitness Training As You Age: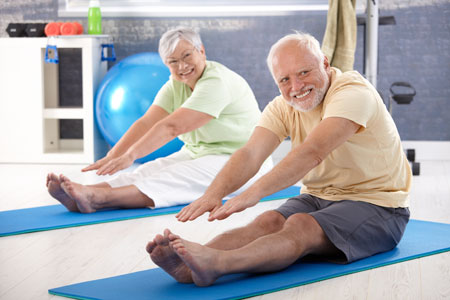 There are many reasons why we tend to slow down and become more sedentary with age. It may be due to health problems, weight or pain issues, or worries about falling or perhaps you think that exercising simply isn't for you. But as you grow older, an active lifestyle becomes more important than ever to your health. Getting up moving and becoming active can help boost your energy, maintain your independence, improve your heart health, manage symptoms of illness or pain as well as help you manage your weight. Regular exercise is also good for sharpening your mind, elevating your mood, and improving your memory. No matter your age or your current physical condition Perfectimage4life offers enjoyable ways to become more active and improve your health and outlook all while having fun and feeling amazing!
Senior citizens that exercise regularly and focus on good nutrition habits through meal planning add extra years to their lives! Even if you don't start exercising until your senior years a personal training and strength training program can be highly beneficial.  Becoming active is not just about adding years to your life, it's about improving your quality of life as you age . You'll not only feel better when you exercise, your confidence and self esteem will improve, you will feel more energetic and able to do the things that you enjoy most with your loved ones and experience a greater sense of well-being all while feeling younger. There are several benefits to working with a Las Vegas Senior Fitness Program Specialist. Please read on to learn more about how seniors can benefit from a personal training and strength training program.
Benefits of Personal Training and Exercise For Seniors:
Helps you maintain or lose weight. Because of muscle lost as we age the metabolism naturally slows with age, maintaining a healthy weight is a challenge. Exercise helps seniors increase metabolism and build lost muscle mass, helping to burn more calories and speeding up the metabolism!
Reduces the impact of illness and chronic disease. Seniors who exercise regularly tend to have improved immune and digestive functioning, better blood pressure and bone density, and a lower risk of Alzheimer's disease, diabetes, obesity, heart disease, osteoporosis, and certain cancers.
Enhances mobility, flexibility, and balance. Exercise improves the aging seniors flexibility and posture, which in turn will help with balance, coordination, and reducing the risk of falling. Strength training also helps alleviate the symptoms of chronic conditions such as rheumatoid arthritis among other debilitating conditions.
Mental Health Benefits For Seniors:
Improves sleep. Quality of sleep is vital for a seniors overall health. Regular physical activity can help you fall asleep more quickly, sleep more deeply, and wake feeling more energized and refreshed.
Boosts mood and self-confidence. Exercise is a huge stress reliever and the endorphins produced from strength training can actually help reduce feelings of sadness, depression, or anxiety. Being active and feeling strong naturally helps you feel more self-confident.
Does amazing things for the brain. Activities like Sudoku or crossword puzzles can help keep your brain active, but little comes close to the beneficial effects of physical exercise on the brain. It can help brain functions as diverse as multitasking and creativity and can help prevent memory loss, cognitive decline, and dementia. Becoming active may even help slow the progression of brain disorders such as Alzheimer's disease.
Overcoming Obstacles : Las Vegas Seniors Becoming Active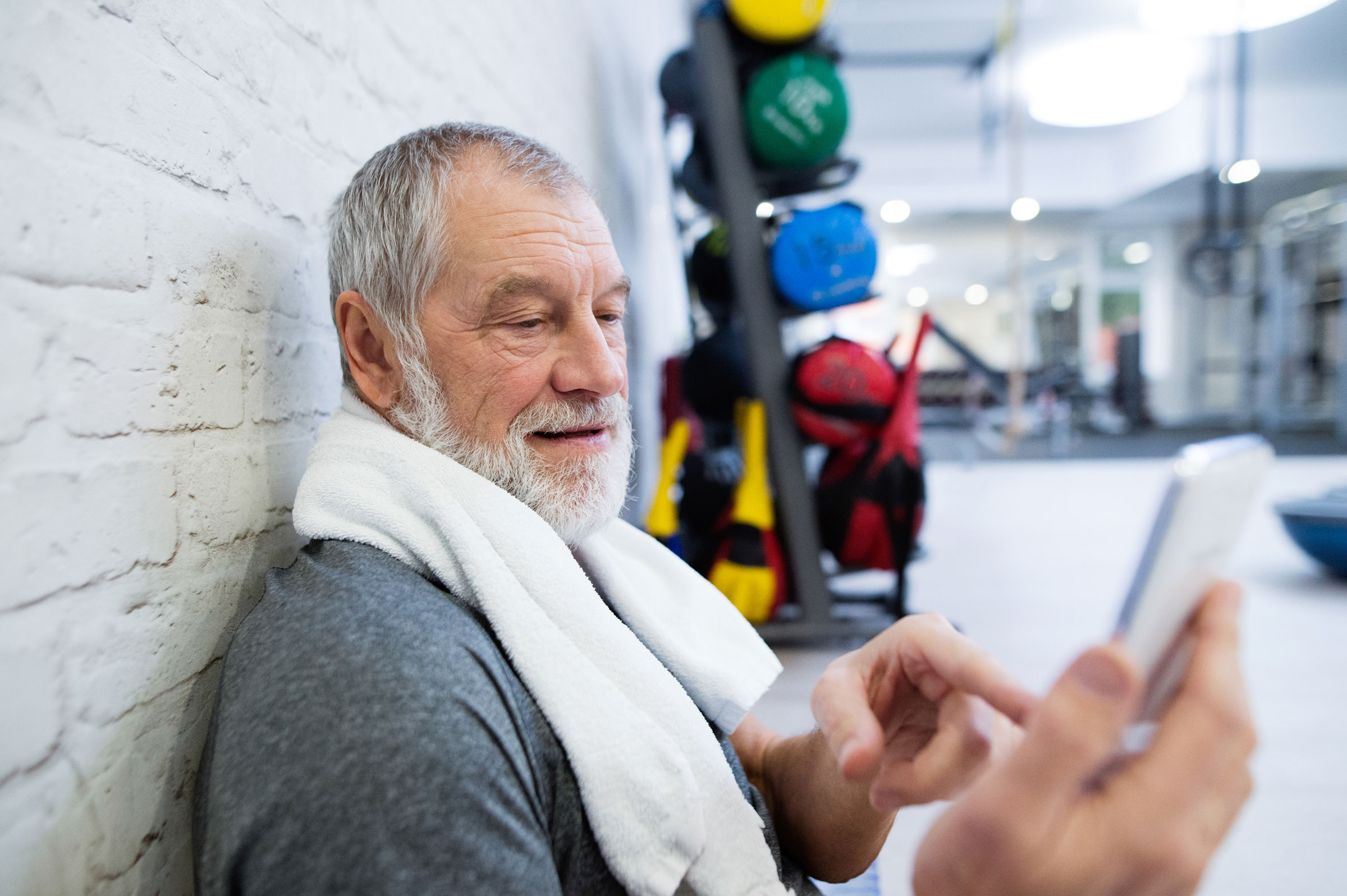 Starting or maintaining a regular exercise routine can be a challenge at any age and it doesn't get any easier as you get older. You may feel discouraged by health problems, aches and pains, or concerns about injuries or falls. If you've never exercised before, you may not know where to begin, or perhaps you think you're too old or frail, can never live up to the standards you set when you were younger. Or maybe you just think that exercise is boring.
At PerfectImage4Life our personal trainers work with you one one one, in our private in home studio away from the hustle and bustle of a busy gym. Our personal training programs are level based and start at a beginner fitness level. Our trainers are nationally accredited and certified but more importantly have the personalities and experience to make exercising and working out fun and something you will look forward to!
Becoming more active can energize your mood, relieve stress, help you manage symptoms of illness and pain, and improve your overall sense of well-being. And reaping the rewards of exercise doesn't have to involve strenuous workouts or long drawn out aerobic sessions. It's about adding more movement and activity to your life, even in small ways. No matter your age or physical condition, it's never too late to get your body moving, boost your health and outlook, and start aging gracefully! Learn more about our senior fitness training and meal planning program offered at Perfectimage4life Fitness and Nutrition Coaching by contacting us today! Call a Certified Personal Trainer now to learn more at 702-341-6052 or text PI4Lsenior to 801-833-9573 for a faster response!

"The truth is you're not getting any younger, skinnier, stronger, faster or healthier by just sitting on your butt on the couch in front of that television and leading a sedentary lifestyle! Give us a call today to discuss your fitness goals and schedule your body & Nutrition Assessment.

We can do this together

!" Make 2020 your best year ever! Contact me today to get started on your very own private personal training & meal planning program. Call 702-341-6052 ask for Mark today! or send me an Email to get scheduled for your first session "The Body & Nutrition Assessment" and starting looking and feeling amazing!!!!! I look forward to hearing from you!
2 sessions per week
Private Personal Training



60 minute private sessions




Custom meal plans available




2 days per week




6 month program



$

9000

Hour
Contact Us!
3 sessions per week
Private Personal Training



60 Minute Private Sessions




custom meal plans available




Monday, Wednesday, Thursday




6 month program



$

8500

Hour
Contact Us!
4 sessions per week
Private Personal Training



60 Minute Private Sessions




Includes Custom Meal Plans




Monday, Wednesday , Thursday, Friday




6 month program



$

8500

Hour
Contact Us!