Work With A Las Vegas Certified Sports Nutritionist Specialized In Ketogenic Diet Meal
Planning!
Are You A Fat Burner Or A Sugar Burner?

PI4L Fitness & Nutrition Coaching Now offers a cutting edge, Complete Keto Diet Meal Plan Program From Start To Maintenance that Gradually transforms your body from a sugar burner to a fat burning machine! Please Read On to Learn More!
 Is Your Fat Burning Switch Turned Off?

Have you tried everything you could possibly try in the weight loss game but for some strange reason you still cannot lose the weight? Perhaps your bodies fat burning switch is turned off, if this is the case than more than likely you are a SUGAR BURNER instead of a fat burner! Maybe you are unable to burn body fat because you have trained your body, through your lifestyle choices, to use sugar otherwise known as carbohydrates for fuel instead of fat! without getting to technical or scientific on you, please allow me to ask you a few simple questions:
Do You:
Rise in the morning not feeling rested or recovered after a full nights sleep?

Usually have to drink more than one cup of coffee or cola per day?

Wake up with sugar cravings and consume a high sugar/high starch breakfast?

Have sugar cravings throughout the day; feel energy drop after lunch and need to rely on stimulants after meals?

Have a hard time falling asleep at night without a snack before bed?

Feel fatigue after meals and crave a stimulant to maintain energy?

Find it difficult to lose weight no matter what you have tried?

Often feel weak or dizzy if you wait 3-4 hours to eat?

Get anxious or depressed when you are hungry?

all of the above!
You Are More Than Likely Burning Sugar Instead Of Unwanted Body Fat!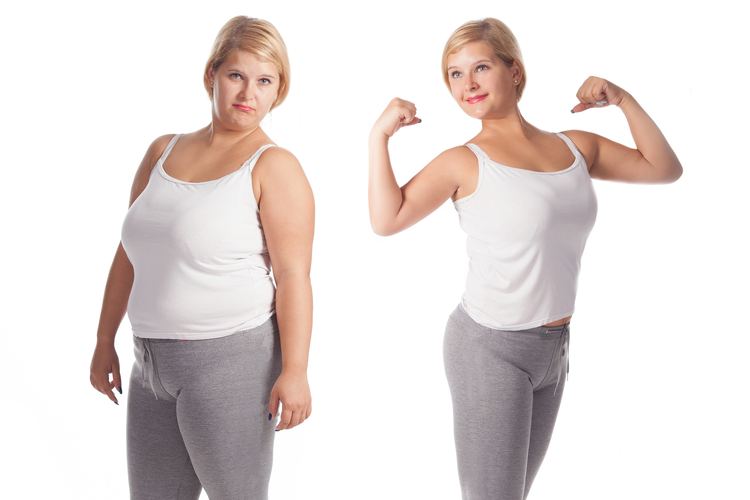 If you answered yes to 2 or more of the questions above you are more than likely a sugar burner. Allow me to explain. Because of your lifestyle choices and daily habits your body has been running on the carbs that you have consumed and it doesn't know how to burn fat efficiently, it only knows how to burn sugar, because that's all you have ever done! Not everyone is a sugar burner and a large majority of people are able to consume carbs regularly and burn fat efficiently. People that use fat for energy are called fat burners those that use sugar for energy are referred to as sugar burners. For those of you that are sugar burners, no matter what you do or try you will always struggle with weight loss until you fix the true underlying problem. You need to become a FAT Burner!!! Now…what if there was a way to RESET your body's fat burning switch so that your body burns fat FIRST instead of SUGAR every time you move and exercise?
There is! Our Unique level based 6 month Keto diet meal plan program combines higher healthy fats, higher protein, lower carbohydrates and moderate daily calories. We offer a complete Keto program from START to maintenance that GRADUALLY transforms your bodies main fuel source from SUGAR to FAT turning you into a BODY fat burning machine! Please read on to learn more about this one of a kind level based 6 month keto diet meal planning program offered exclusively at PI4L Fitness & Nutrition Coaching!

Keto Diet Meal Plan Program Details:
Our Keto diet meal plan program services begin with our exclusive Body & Nutrition Assessment either by phone or in-person depending on the program and your specific location. During this 90 minute session our Certified Sports Nutritionist and Weight Management Coach will work with you one-on-one to dissect your current eating habits, Take your weight and measurements, and give you the tools necessary to begin seeing the results that you desire from your Keto diet meal plan program! Your Nutrition Coach will collect personal profile data about your current body composition, health history, specific goals, professional activity level, exercise activity and eating habits. From the information compiled you will have a customized Keto friendly meal planning program designed to help you meet your specific goals. Read on further to discover more details about this one of a kind Keto diet meal planning service offered at PI4L Fitness & Nutrition Coaching.
Discover How To Improve Your Eating Habits

With our Keto (ketogenic) diet meal planning services you will discover how to improve your eating habits and increase your energy levels by incorporating a few simple proven techniques to your daily routine. Our team of certified nutrition professionals have the knowledge and experience and will show you how to tailor your nutrition through the Las Vegas meal planning program, for your specific body type, and to achieve your desired goals. Working out without complete nutrition and eating right without proven workouts are both incomplete programs! PI4L Fitness & Nutrition Coaching puts it all together: Las Vegas Meal Plan Program, Personal Training, and private nutrition coaching specializing in Keto diet Meal Planning to offer you a complete solution to health and wellness. whether you are a busy professional on the go, a stay at home mom looking to lose body fat, a gym-goer looking to build lean muscle, a Senior over 50 looking to age gracefully or an athlete looking to up your game for a sports event, we have the resources and experience to help you!  Learn more about meal planning services offered at Perfectimage4life Fitness and Nutrition Coaching by contacting us today! Call a Certified Sports Nutritionist now to learn more at 702-341-6052 or text PI4LKeto to 801-833-9573 for a faster response!

Learn more about our meal planning services and programs by clicking the link below.
Click Here To Be Directed To Our Meal Planning Programs
Las Vegas Keto Meal Plan Package Options: