"I Struggled With Bulimia, Disordered Eating, Depression, & Low Self Esteem."

"
Mark Lani is so much more than a person trainer – he's a healer.  Before I met Mark I was struggling in with bulimia, disordered eating, depression and low self-esteem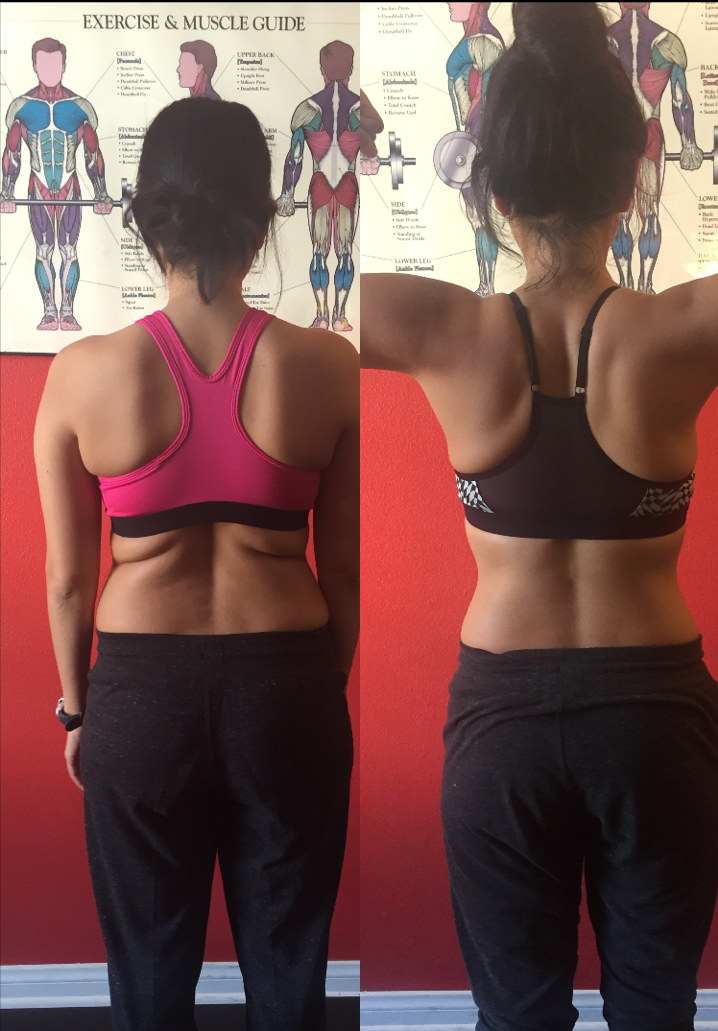 .  After having my third child I was weak, tired and hormonal imbalanced.  I never took any time for myself.  Mark taught me that investing in me was worth it and benefited everyone in the long run. I have completely transformed my relationship with food since training with Mark.  Before, I'd be afraid to eat or enjoy food and I'd deprive myself until I intimately binged and was left with guilt and self hate.  Through working out regularly I gradually allowed my intuition to take over and eat when I was hungry and stop when I was full – he fixed my metabolism!
Before Mark, after my third child I would get tired carrying my baby all day.  I was suffering and struggling physically.  Mark knew exactly what to work out and how much.  With other workouts I was tired and burnt out quickly, but Mark actually taught me how to work out and how much to push me to where I was still getting results, but I always felt safe and in control.  He's got a lot of experience and it shows. I lost body fat and gained muscle while training with Mark, but I gained so much more – a new sense of worth, a healthy relationship with food and my body, a slimmer stronger body and a friend.  Mark cares about each of his clients and it shows and I would definitely recommend him to anyone looking to transform their life inside and out.
" People have noticed my drastic improvements and they all want to know my secret. Mark is my secret!"
"I met Mark in November, 2015. I was at the lowest point in my emotional life and my physical self reflected my depression. Mark's Body & Nutrition Assessment was in-depth and thorough. I felt as though I could be completely honest about my eating habits, my exercise habits (which were non-existent) and my emotional dependence upon
food. He listened and never judged. He was incredibly encouraging and I knew he would make a profound difference in my life.
That night I committed to six months of training and nutrition guidance. It was the first time in a long time that I invested in myself. I was, admittedly, terrified.
Our first workout was challenging but so rewarding. Mark is very encouraging and so kind. He pushed me to my limit but never let me feel like a failure. He makes you laugh and you really start to have fun.
I am only two months into my six month journey and I feel like a new woman. I've lost two dress sizes, several inches and you can see my muscles evolving. I have energy! I can play with my three year old and I no longer lose my breath. People have noticed my drastic improvements and they all want to know my secret. Mark is the secret. I am so fortunate to have him in my life. He is not only my trainer, he has become one of my closest friends.
This is the first year, perhaps ever, that I am actually looking forward to bikini season!! I cannot wait to see the end result and I encourage everyone to take that terrifying first step. You will not regret a minute you spend with this man!"


I Needed To Lose Fat & Gain Lean Muscle, Mission Accomplished!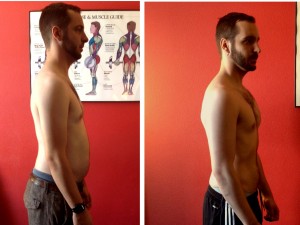 "I've had nothing short of outstanding results in the short few months that I worked with PI4L Fitness & the 12 Weeks to A New You Program and feel that I have developed the knowledge and motivation from Las Vegas Personal Trainer Mark Lani and his program, to comfortably exercise on my own effectively! The only complaint that I have is my old clothes don't fit me anymore so I need to invest in a whole new wardrobe. If you're looking to make an investment in yourself and your health invest in Mark Lani. He's an excellent personal trainer and now one of my good friends. His program will guarantee the results that you've been wanting to achieve!!."


"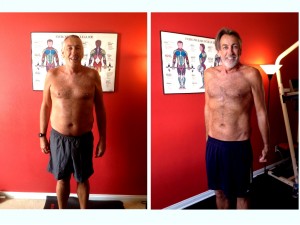 I started training with Las Vegas personal trainer Mark Lani in September feeling tired, never having energy, no muscle mass, not toned and not in good health diagnosed by the doctor as pre-diabetic, high cholesterol and on blood pressure medicine, weighing 220lbs!
10 months later, I now have energy, I'm healthy, in shape and feel the best I have ever felt in my entire life. You might say I got my sexy back. I went from 220lbs to 190lbs, I'm toned, have strength and have muscles for the first time in my life. By following the special Nutrition plan that Mark set up I now have great eating habits and I know that they will be with me for life. Best of all, I no longer have High Blood Pressure, High Cholesterol and I am not Pre-Diabetic! Crazy, right!!! My overall experience with my trainer Mark Lani at PI4L Fitness has been excellent. He is very professional, personable and knows how to get results. I'm proud to be able to call Mark not only my trainer but my friend. I would not have been able to accomplish my health and fitness goals without him. He is Awesome!!! "
Nothing But Success With PI4L Fitness!
"I have had nothing but success with PI4L's Personal Trainer To Go Program.  One of the challenges I face is that I travel.  Las Vegas Personal Trainer Mark designed a routine that would be both challenging and portable.  In very little time I saw gains in lean muscle mass, increased stamina, and weight loss.  Other gym trainers focus on just training.  Mark offers a complete package focusing on meal planning and training.  Make an investment in yourself and make Mark your personal trainer today.  Client Testimonial from Our YELP! profile."
WOW! It's truly amazing how a year has changed my life!
My life and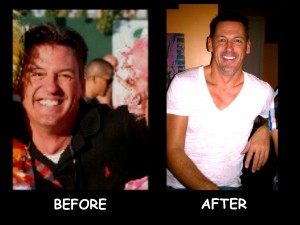 body has been completely transformed, all of my friends and colleagues can not believe the new me! I never thought it was possible to look and feel this good in my 40′s let alone in my 50′s! I do not believe that I could have achieved these results without Las Vegas personal trainer Mark Lani & the Engineering4Life Total Body Makeover Program!
Working With Mark You Will See Results!
"Working with Mark, you will see results! I know I did. I lost over 30 pounds, and gained muscle and self confidence. He helps you build a program, and stick to it. It's not just about lifting weights, it's eating right as well, and Mark will help you with that. PI4L will get your results! Client Testimonial from Our YELP! profile."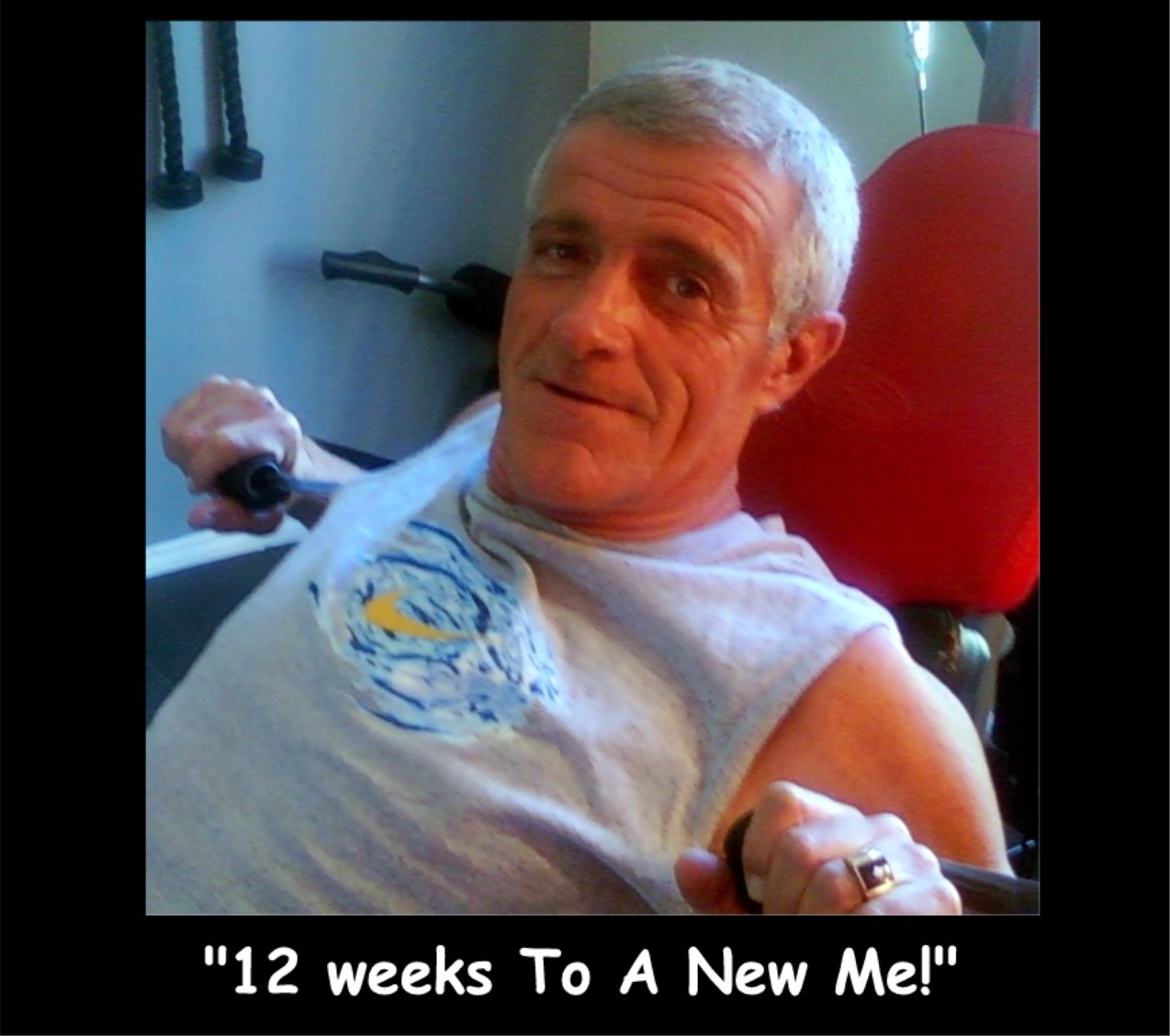 I have not been in this good of shape probably ever before in my life. This was no easy task, as I am in my early 50's, and had never followed a workout routine before. Mark kept everything upbeat and fast paced. Every session with him was a mix of different exercises and nutritional information. Mark has a fantastic personality, and while he motivates you, he never pushes it too far. He is a lot of fun to spend time with, as I found myself truly looking forward to our sessions.I am amazed at what we accomplished in such a short time… I would certainly recommend PI4L Fitness to anyone interested in finding the Best Personal Trainer in Las Vegas!"
I definitely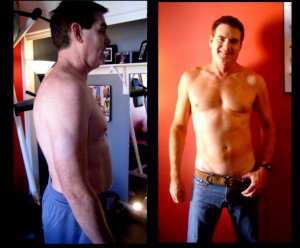 can see and feel the results from the Engineering4Life program.  Now I receive compliments from my friends and former workmates on how good & young I look!"After I took the Nutrition Dynamics class/workshop I modified my eating habits. The menu plans were convenient and easy to follow not to mention I was able to eat foods I could by at my local Smiths. Knowing what I know now, I won't touch another macho burrito again! I now feel more energetic and able to accomplish more throughout my days. I am convinced the results I'm realizing could not have been achieved on my own without Mark as my personal trainer & The Engineering4Life Total Body Makeover!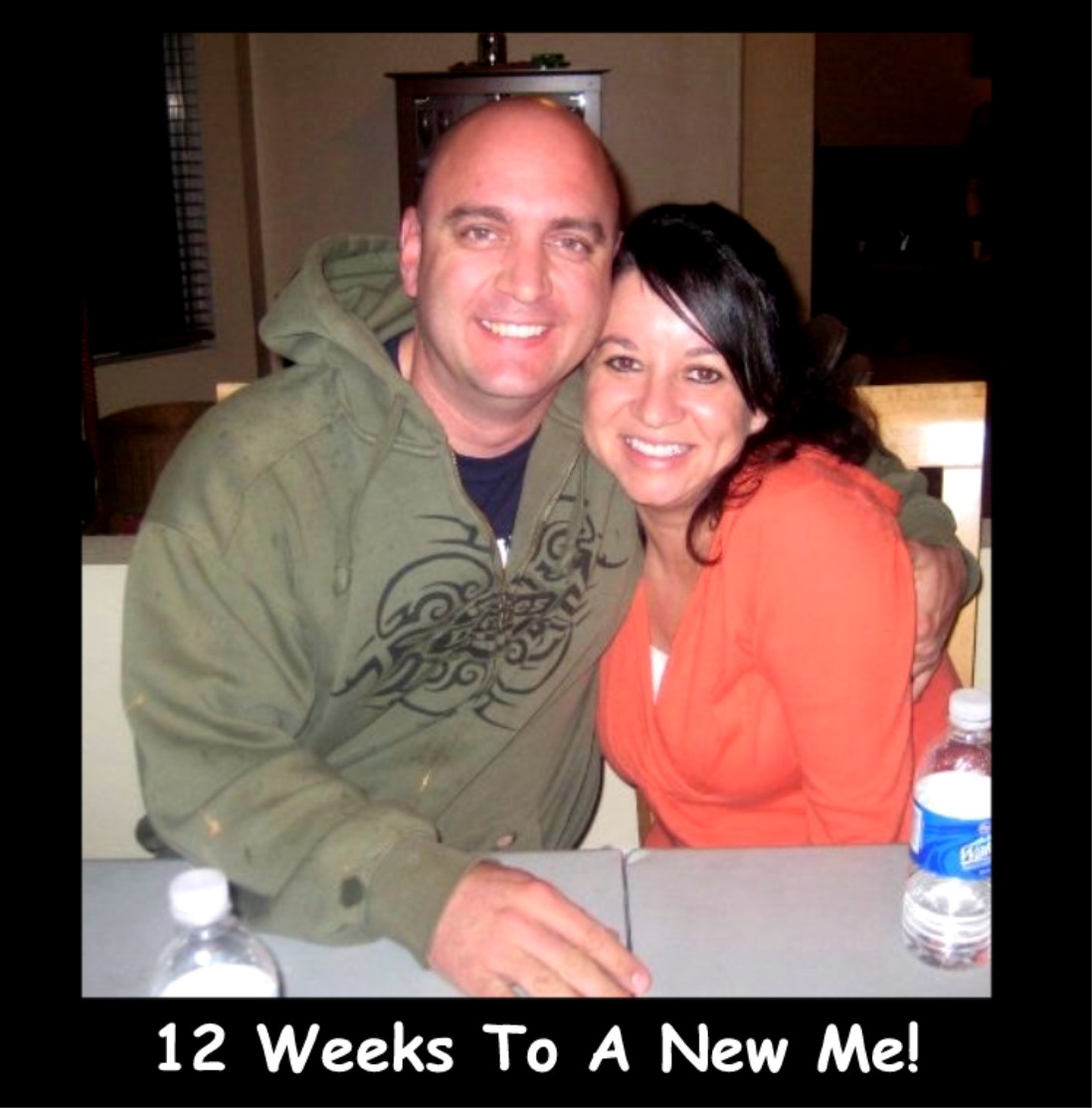 "I came to Mark because I had gained some weight after a divorce and I wanted to get back to the me that I was before. My confidence levels were down, and I really felt unattractive, fat, and out of shape. The Meal plans and the online tools really helped make the program a no-brainer and easy to follow. The PerfectImage4Life 12 Weeks To A New You Program taught my family & I how to eat healthy and lead an active life! 12 weeks later I found myself again, I even found a new man! Goodbye fat and flabby, hello sexy lady!"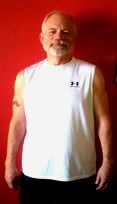 When I started this program I weighed 191 pounds. Just after JUST 6 WEEKS on this program I am down to 178 pounds! Within 12 weeks I am down to 171! I even have had to go clothes shopping because I have lost so many inches and no longer fit into my old clothes. People have commented that I walk taller, and look better.  And I have noticed the development of muscles I haven't had in many years. When I complete my program, with Mark Lani's encouragement and support I know I will have the body I had over 30 years ago!
"I worked with Mark for 24 months, I have never felt better. Through his training program I not only got in the best shape of my life but also learned  how to make the lifestyle changes that really matter! Marks training style is friendly, non intimidating and he knows how to make a workout challenging and fun. Thank you for everything,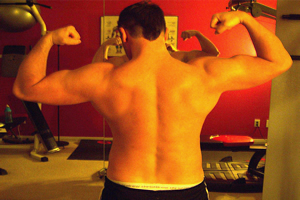 "I have had other trainers before so I really didn't think of myself as a beginner. I had gained some weight after moving to Las Vegas, probably all the buffets etc. I called Mark Lani from PerfectImage4Life Fitness and was excited to know that he did private personal training sessions. He immediately put me on a easy to follow meal plan and gave me realistic expectations of his program. I have to say that I am totally blown away! I mean he said I would lose my body fat and gain muscle mass, but what I accomplished was more than I could ever imagine. All my trainers in the past had focused on getting big and the fat never came off. Mark helped me lose body fat while building muscle, helped me get stronger and gave me the confidence that I really needed! This guy really knows his stuff. I highly recommend Mark and his programs.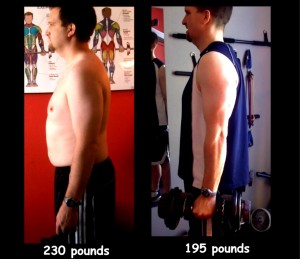 Kristina and I went to PerfectImage4Life Fitness after years of trying fad diets, exercise machines, workout tapes, and pretty much everything we could think of trying to lose our baby weight and sympathy baby weight after our second child.  We tried 10 minute Abs, 10 minute Buns, SouthBeach, Tai Bo, Total Gym, and even bought our own elliptical.  I even got so desperate that I started to run every morning, and I hate running!  It was at this point that Mark Lani came to my work and did a presentation on eating right, working out right, and living right.  He told us that the three basic tenants of fitness were nutrition, cardio, and resistance.  Kristina and I had done years of nutrition, and both lost weight on the South Beach diet, but then as soon as we went off of it we gained all the weight back.  We had also both done cardio work for months at a time, but saw no difference in either our weight or our appearance.
We decided to meet with Mark Lani and Shannon Anderson for a consultation to see what they had to offer.  They told us what we were missing was incorporating resistance to our routines.  They also took measurements and told us where they could see both of us ending up weight and size wise.  I thought they were crazy and would have been happy with only getting to half of what they thought we were capable of.  Kristina was frustrated with not being able to lose her baby weight after having our second child.  How wrong we both were!  Through the easy to follow and highly varied meal plans we were able to eat better, and not get bored eating the same things over and over again.  They also taught us how to work out right and regularly, without getting bored doing the same things over and over again, muscle confusion!  They took regular measurements and weigh-ins every month and the progress was astonishing.  We were so excited we stuck to our meal plans, including our one cheat day a week, which helped us get through the first few months of the meals.  After a while, our bodies got used to the new types of food and that is all we crave now. So here we are, over a year later, Kristina is 25 pounds lighter and has lost 4 dress sizes.  I am now 35 pounds lighter and I've gone from a size 38 waist to a 33/34.  Most noticeably for me was going from XXL shirts to Mediums and Larges.  Who would have thought I would have ever fit into a Medium!!  I'm wearing clothes from when I was in college.  The most valuable lesson Mark taught us was how to incorporate our exercise and our meal plans into our everyday lives, so they became routine.  We now both look forward to going to the gym, and have learned to make very healthy and delicious meals every day.  We both love the way we look and even more love wearing clothes that show off our hard work.  We hope to pass on our habits and healthy lifestyles to our children.  We have also inspired many a friend and relative that they too can change their appearance and their lives.  All they need is the right tools and the right inspiration, both of which we received from PerfectImage4Life Fitness! Jerrod L
I tried several programs to keep my weight off with no success including Jenny Craig, Weight Watchers, thank you PerfectImage4Life for showing me the way!" Being a mother of three kids I had been through the ringer and back when it came to my weight. It was a constant struggle eating different foods then the rest of my family and I found it easier to prepare the meals that Mark has provided for my family as well. after all this time I have never seen a program as thorough and effective as PerfectImage4Life. That is until I met Mark! His no gimmick approach to fitness and nutrition really set me at ease, and going through Nutrition 101 really set it all out in front of me what I was doing wrong. Now I eat what I want, because I no longer have to guess what is right for me and my family. I know! Thank you for all you do
Regarding the Physique Engineering Weight Loss Consulting Program: I learned more than I thought I would. You are a  good instructor, because I was up to 210 in weight and with what you taught me I got down to 180. I changed my eating habits, worked out regularly and really hit the cardio. It took 5 months but I got that extra weight off. I thank you for that!
Mark is the best trainer I have ever had. I started with Mark after taking a nursing assignment in Las Vegas. I was out of shape and had no idea how to get back into shape." I'm 45 years old and the gym was very intimidating to me. The fact that Mark trained in private really attracted me to this program. Within the first 30 days I could see my body transforming. I was getting stronger, had more energy and believe it or not I was more flexible than I have ever been in years!! I learned so much from Perfectimage4life fitness and marks programs. I have had many trainer in the past and I moved away from Vegas and left Mark because I was transferred to another city. I have to say that in the 9 months that I trained with him, I saw results I had only dreamed of! My confidence was improved and I lost 30 lbs of body fat! I am still to this day keeping in touch with Mark for online training. Your the best!