What can we accomplish together in 12 short weeks?
---
| The workouts | The meal plans | Contact us |


T
he 12 Weeks To A New You Personal Training and Nutrition program consists of 3 months working side by side with Certified Personal Trainer Mark Lani for one hour private sessions 2-3 times per week in a private in-home training studio. Your program consists oflevels starting with level 1 CONDITION during the first month of your transformation. You will follow structured RDA meal plans during each of the three program levels guaranteed to accelerate your results. This accelerated 12 week fitness and nutrition program has been helping Las Vegas residents, just like you, get in the best shape possible, in the shortest amount of time,and now perhaps it's your turn! Is it your turn to finally get fit, get healthy, look and feel youthful & energetic and feel better than you have in years?
How do you know if you are a perfect candidate for The 12 weeks To a New You Program?
If your goals consist of losing weight by shedding unwanted hard to lose fat, tightening, toning, and shaping your body, building lean muscle that will fire up your metabolism and turn you into a fat burning machine. If you are looking for structure, guidance, and direction in the kitchen with the end result being long term weight management then look no futher the 12 Weeks To a New You personal training and nutrition program is exactly what you have been looking for! Work with Certified Personal Trainer and Weight Management Nutritionist Mark Lani and learn how to take your body to the next level! Read on to learn the complete details and if you should have any questions please call Mark Lani or send a text message to 801-833-9573 and I will be more than happy to get your questions answered!
Getting Rid Of The C.R.A.P!


(12 Week Program summary)

Your 90 day transformation begins with a 3 day weight loss cleanse that is scientifically formulated to rid your body of C-R-A-P: referring to Caffeine, Refined Sugars, Alcohol, and Processed foods and prepare your body for weight loss. Your workouts will consist of private personal training sessions performed 3 days per week with a Certified Personal Trainer designed to get you in the best shape possible, in the shortest amount of time! While at home you will enjoy easily prepared meals plans through The PerfectMealPlans Software program available exclusively at Perfectimage4life fitness.
As a Certified Fitness Professional I strive to offer a total solution to health and fitness, incorporating fat blasting personal training sessions and complete nutrition into your daily routine. This combination, when put into action is guaranteed to turn your body into a fat burning machine that will literally melt away your unwanted body fat! Now ask yourself "what can I accomplish in 12 weeks with a personal trainer and nutritionist on my team?"
Please take a moment to read what some of my past clients have experienced on the 12 Weeks To A New You Program!
My clients talk about their experiences on the program!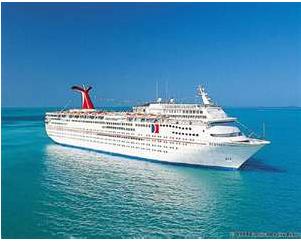 "I scheduled a vacation to Puerto Rico and had worked with Mark in the past. I needed a touch up before my big trip. I had 6 weeks to get in the best shape possible and he pulled it off once again! "

Gary O. Las Vegas NV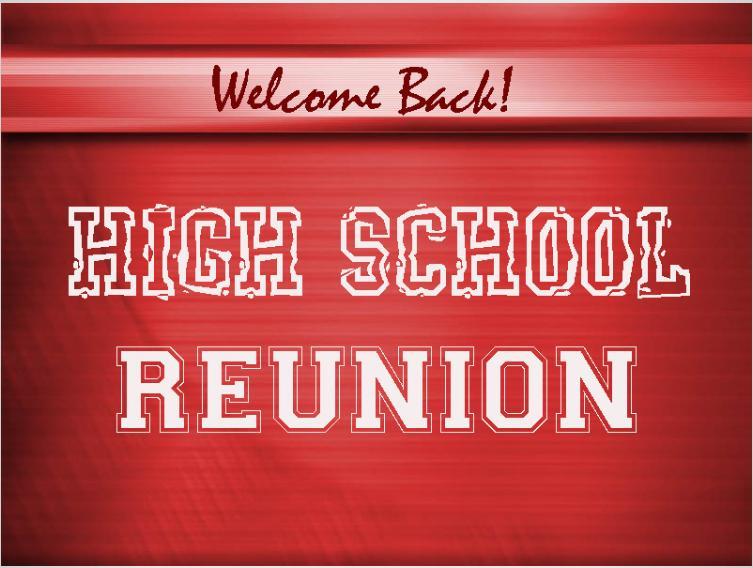 "Because of the 12 weeks to a new you program my body was tight and toned at my 20th class reunion. Everyone was saying how young and fit I look at age 39!"

Jessica G. Las Vegas NV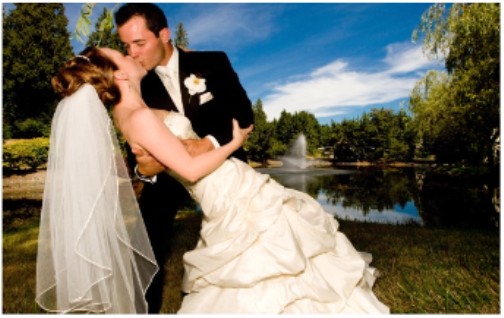 "The 12 weeks to a new you program not only got us in the great shape for our wedding, it changed the way we live our daily lives, that is what we were looking for in a trainer and for our special day!"
Brook & Tony Finley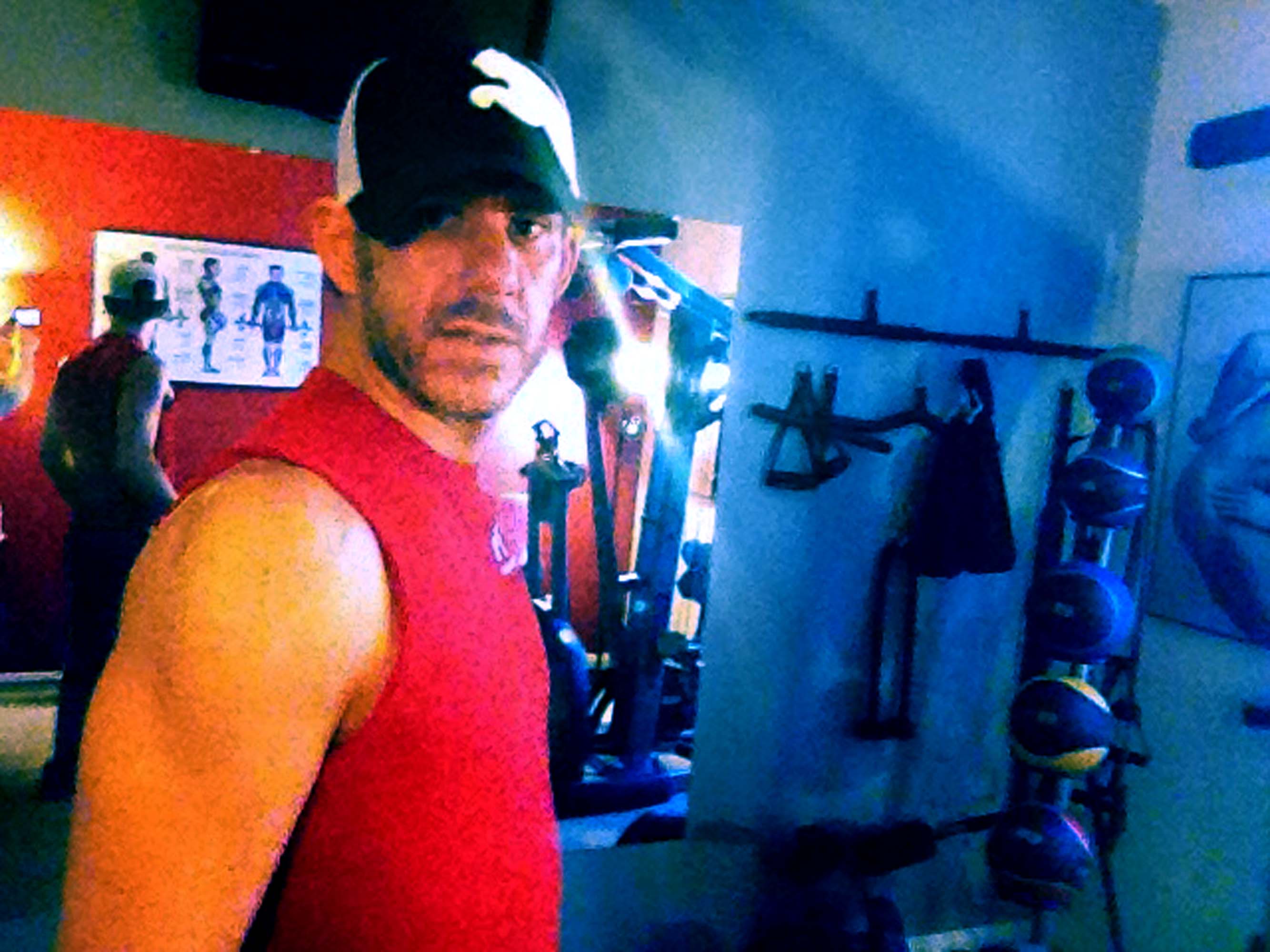 Hello From Certified Personal Trainer and Weight Management Nutritionist Mark Lani.
I want to thank you for stopping by to take a look at my website and services! You caught me in my private studio working on my newest project for 2013. My studio is my home away from home. no, wait, My Studio is in my home. well lets just say its where I spend a lot of my time and it is where every level of my program is created, revamped, and modified.
I would like to set your mind at ease by sharing with you that my clients are regular people, just like you, that were sick of wasting time and energy and not seeing results. Each individual client decided it was time to face the facts that they could not do it on their own and it was time to stop flying by the seat of their pants and hire a professional ! It is truly amazing what you can accomplish when you are focused, and have the tools and right support system working for you!" Are you tired of guessing and not seeing results just like Bob and Melissa on the left of this page? Are you ready to make a change? Contact me today to get your questions answered!

Call 801-833-9573 to speak with Mark
| Text: NewBody12 to 801-833-9573 |
| back to top |
Learning How To Accomplish Specific Goals by Incorporating Resisitance Training!
---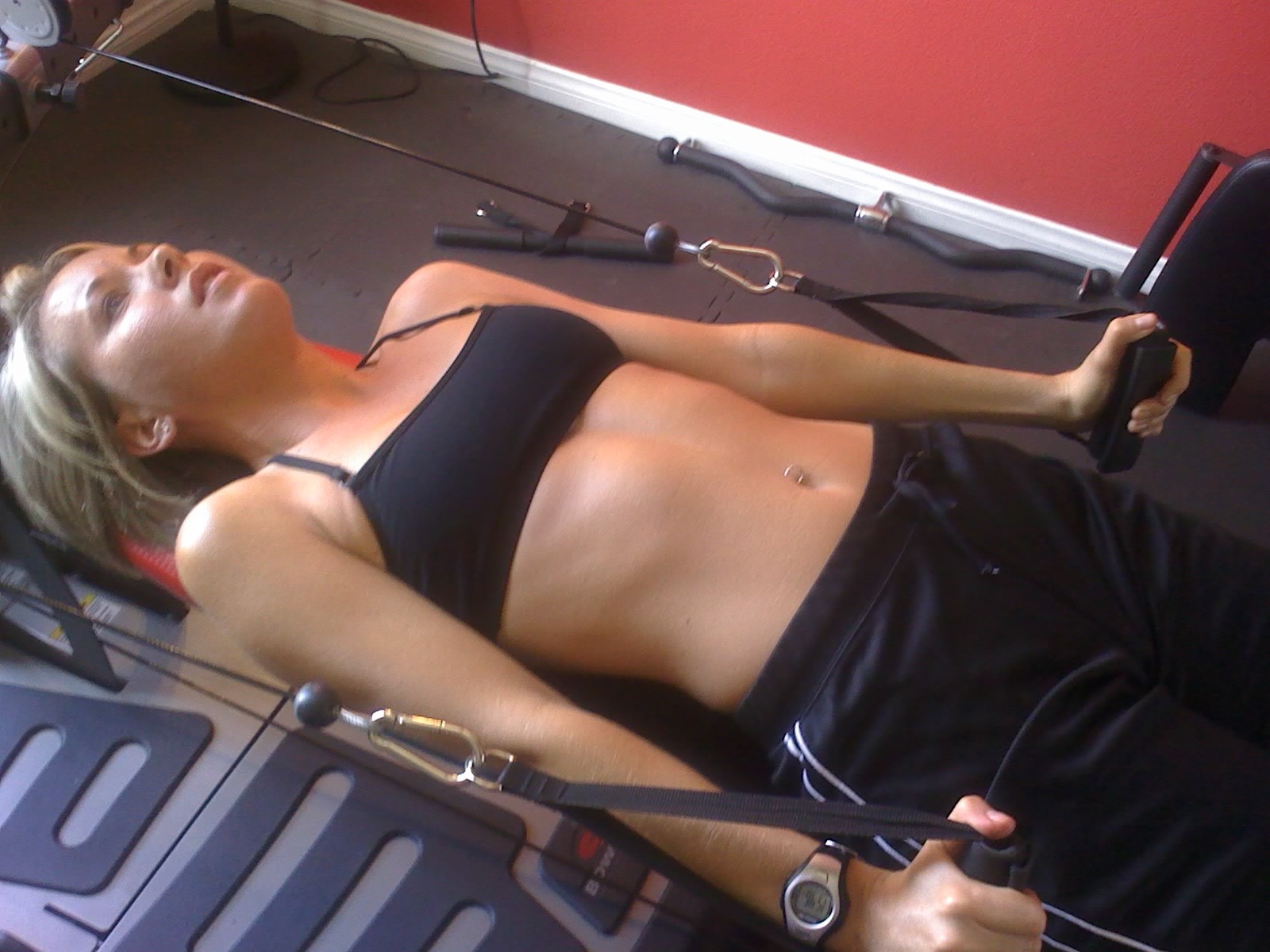 During this 12 week accelerated program you will learn the principles and secrets necessary to lose body fat, specifically how to lose your love handles, shrink your stomach fat, and how to lose lower belly fat and look and feel much better in just 90 days! Essentially I am going to show you how to lose up to 25 pounds in 12 weeks by incorporating structured meal planning and proven strenth training routines aka. working out with weights and core strength workouts into your daily life.
The 12 Weeks To A New You program is designed to give you a tighter, toned physique at the same time I will teach you how to workout efficiently, develop healthy eating habits, and maintain your results long term! Read on below to learn more about the workouts featured in the 12 weeks to a new you progam!
---
Gaining Strength and Burning Fat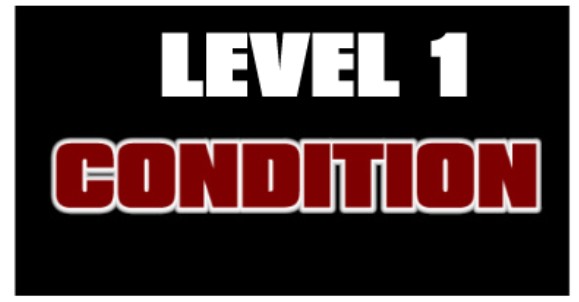 During Level 1 CONDITIONING of your 12 week program you will start to build muscle and strength, become more flexible, and see yourself getting leaner. Phase 1 of your Perfect Meal Plan getting your body prepared for the transformation ahead!
---
Toning and Shaping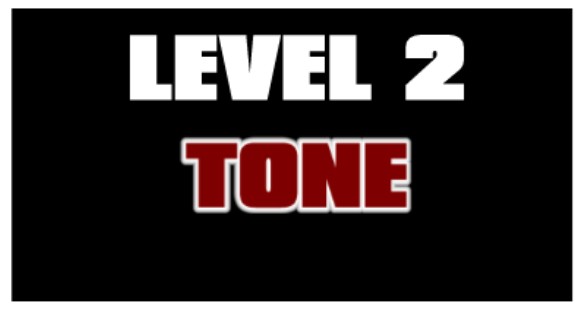 Level 2 TONE includes the core elements to getting the most out of your E4L workout. I will personally show you 4 secrets known only to a select group of fitness professionals, that will produce a long, lean, tone physique. You will notice more energy and how much stronger you are getting each week as others begin to notice the changes in you! Phase 1 of your Perfect Meal Plan designed to help you lose weight the safe way, while building muscle and strength and best of all seeing results from your efforts!

---
Building Lean Muscle With Free-Weights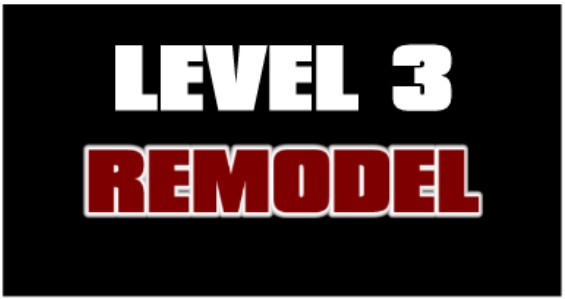 In Level 3 REMODEL everything changes. You have learned a lot over the last 2 levels of the 12 Weeks To a New You Program and It is now time to incorporate free-weight training into your workouts. You will follow Phase 2 of The Perfect Meal Plan designed to build lean muscle mass and burn body fat!
| back to top |
---
Weight Loss Through

, Meal Planning, and Maintenance!




(The Meal Plan Phases)
---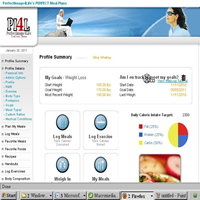 Month 1-3 : Incorporating Meal Planning
It's time to burn fat by eating the right foods for your body type and your specific goals! No starving, no counting, just use my PerfectMealPlans online software and the easy to follow shopping list and eat what is on your meal plan. Its that simple. It doesn't get any easier than this! As you progress through the 12 weeks you will utilize 3 different meal plans designed for each month of workout sessions with your trainer, thats me!~

---
Click here to see your meal plan in action!


---
*Only $65

$60

Per one Hour Private Session
for a limited time!
*3 days per week, for 12 weeks, 36 sessions required to take advantage of the $5 off per session!

So there you have it, a custom 12 week fitness program including structure, guidance, and direction with your meal planning! You will begin following easy to prepare meal plans complete with a detailed shopping lists that makes grocery shopping as easy as 1-2-3! All of your training sessions will be performed one-on-one in a private training studio specifically designed for this 12 week program! You can expect to lose fat, tighten and tone and shape your body, and get your metabolism working again like it did 10 years ago!
All that is left for you to do now is to get a hold of me and get on my schedule so we can start your transformation and get you working out, eating right and seeing consisitant results!
SO WHAT ARE YOU WAITING FOR?
Call 801-833-9573 today or text

| 12weekstart to 801-833-9573 |
I look forward to hearing from you,

"Remember this is not your average Personal Training Program that you can just find elsewhere. The 12 Weeks To a New You Program is one of a kind! You can easily pay 50-70 per session with a trainer at a gym without a meal plan, without a structured program and without the one on one attention that you deserve. I offer an actual complete program, not just a package of sessions and a standard workout!"
My clients see consistant an real results not only because they train in private but:
1. They are always introduced to new ways to challenge themselves!
2. They have structure in their day to day meal planning and have gained the knowledge andresources to maintain their results!
3. They start the program at their individual level and progress as they advance to the next level!

4. They work hard and have fun while becoming, stronger, leaner, more defined, and healthy!
Work with a Personal Trainer, Nutritionist, Weight Management Coach, and have access to a Registered Dietician and lets get you on the road to seeing results and loving your new Perfect image that you see in the mirror.
SO WHAT ARE YOU WAITING FOR?
Call 801-833-9573 today or text

| 12weekstart to 801-833-9573 |


Mark Lani CPT, CSN
PerfectImage4Life Total Body Fitness

Certified Personal Trainer
Certified Weight Management Coach
Certified Sports Nutritionist
Las Vegas NV, 89117
801-833-9573
| back to top |